Make your space your own
Put up posters, decorate the walls or play a branded video. Pluto's customization features help you enhance your space and build culture in the digital world.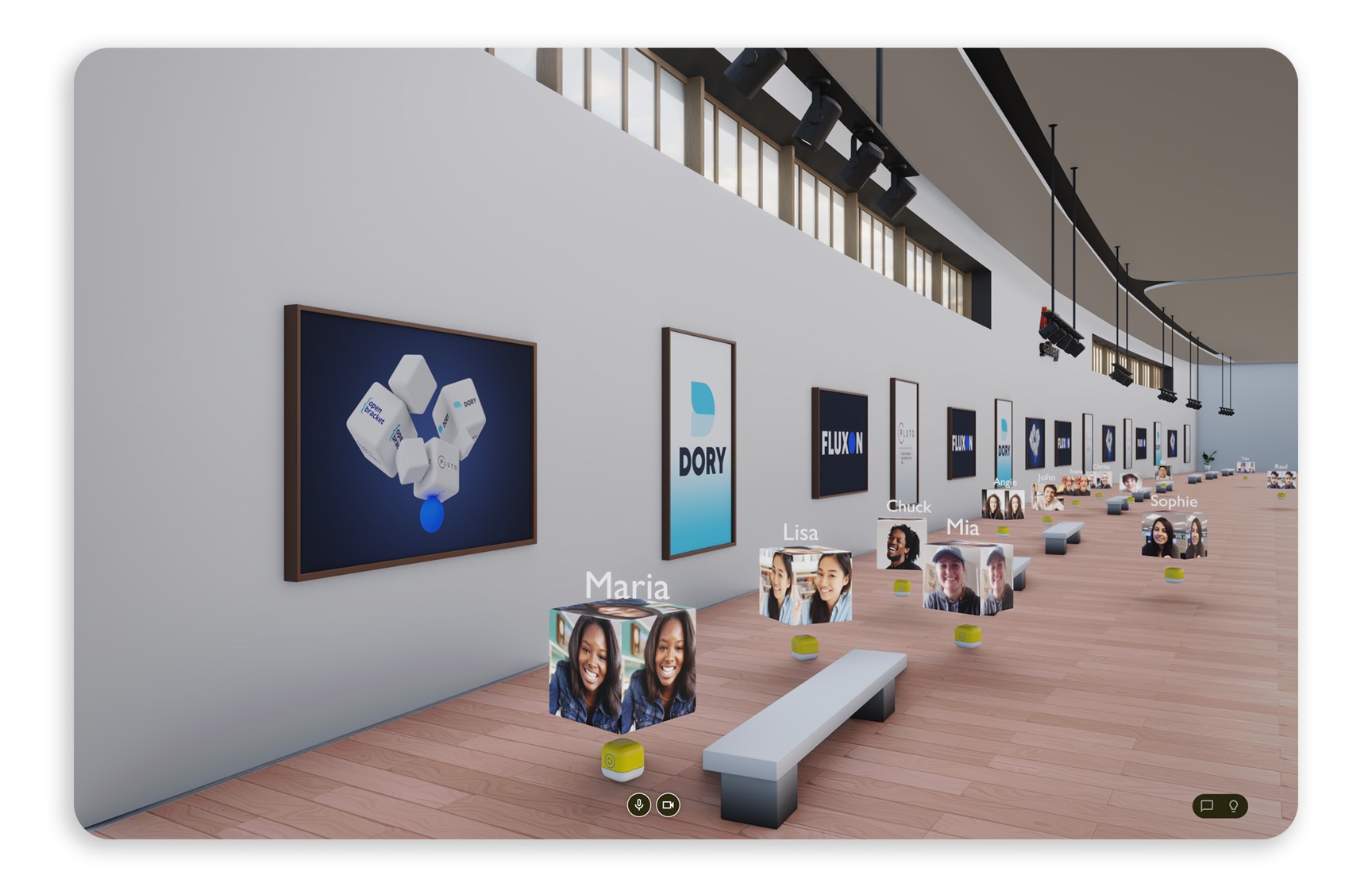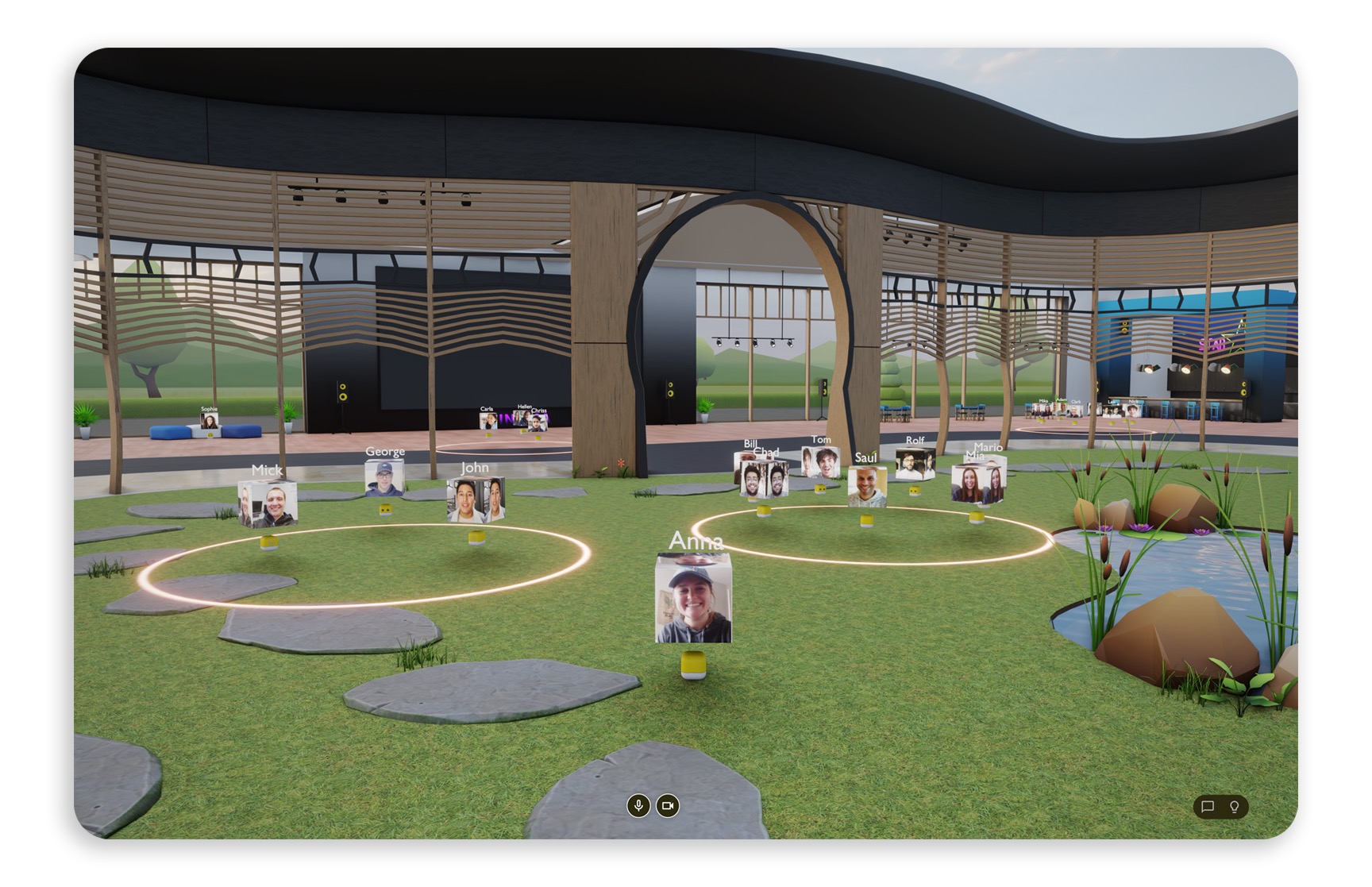 Walk in and out of conversations naturally
Wander between conversations. Join interesting ones nearby. Or strike up your own. Pluto's immersive 3D and spatial audio features ensures your team feels like they're in the same room, even if they're thousands of miles apart.
Shared experiences without limits
Showcase projects, stream a company announcement, or share team photos. Pluto's media screens can be used to create engaging, on-brand experiences.